LKER - Erpužice
Private domestic aerodrome

VFR day, parachute jumping operation day
ARP: 49° 48' 10" N, 13° 02' 17" E
500 m from centre Erpužice, GEO 180
ELEV: 478 m
Circuit: 2560 ft / 780 m AMSL

O/R 24 H in advance, otherwise HO

NIL

NIL

NIL

NIL

NIL
Erpužice 200 m

bus, Trpisty railway station at a distance 1,3 km


Customs and immigration clearance: NIL
VFR entry/exit significant points
Černošín 2560 ft/780 m AMSL
Líšťany 2560 ft/780 m AMSL
Providing information to known traffic: SAT, SUN 0800 - 1600
| RWY | Magnetic direction | RWY dimensions | Strength | TORA | TODA | ASDA | LDA |
| --- | --- | --- | --- | --- | --- | --- | --- |
| 11 | 108° | 860 x 40 | 5700 kg / 0.7 MPa | 860 | 890 | 860 | 860 |
| 29 | 288° | 860 x 40 | 5700 kg / 0.7 MPa | 860 | 890 | 860 | 860 |
Aeroklub Erpužice
letiště Erpužice, 349 01 Stříbro,

+420 373 701 266
Rudolf Krchov (chairman of aeroclub) -

+420 777 555 062
František Herink (head of air traffic) -

+420 603 308 868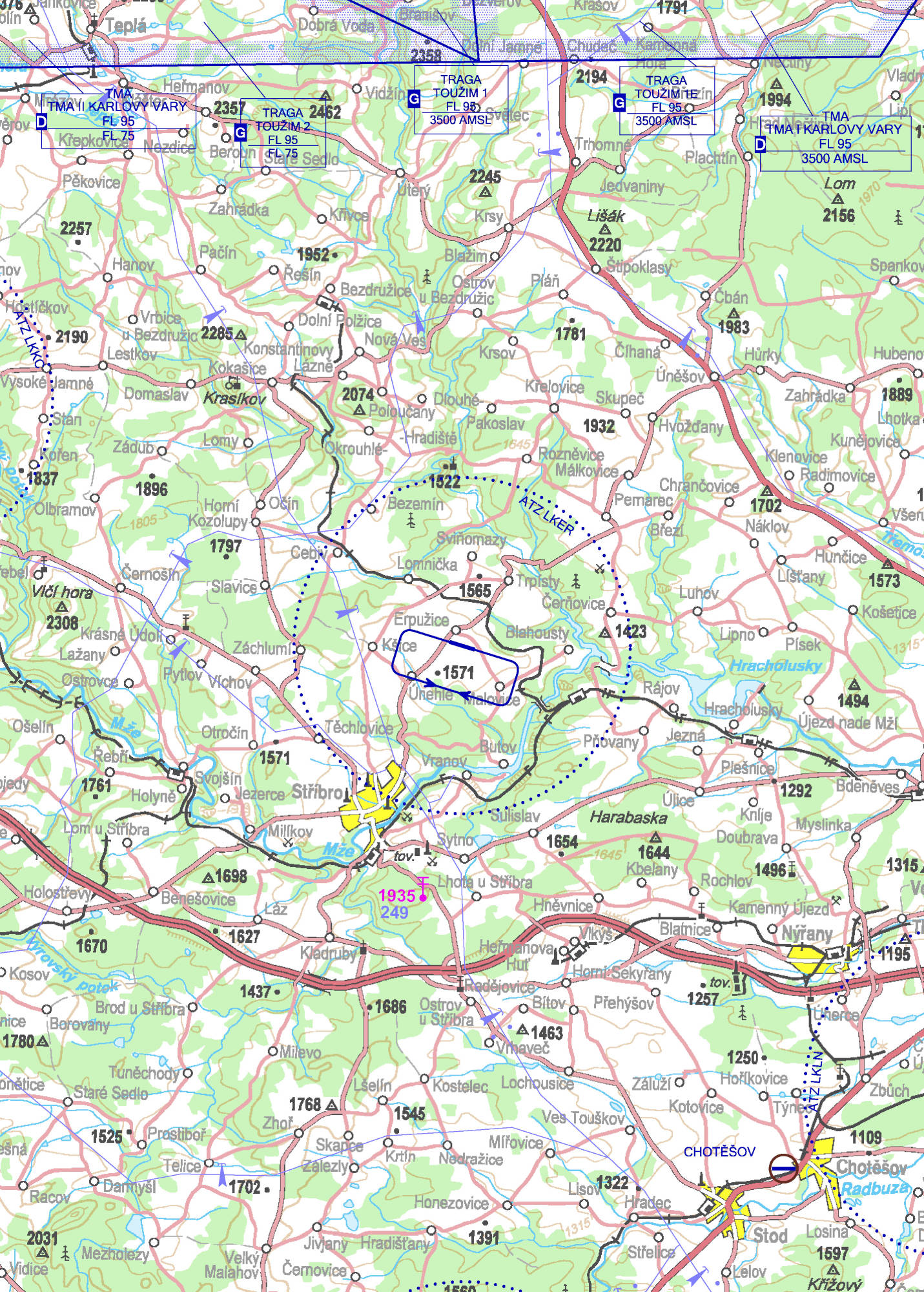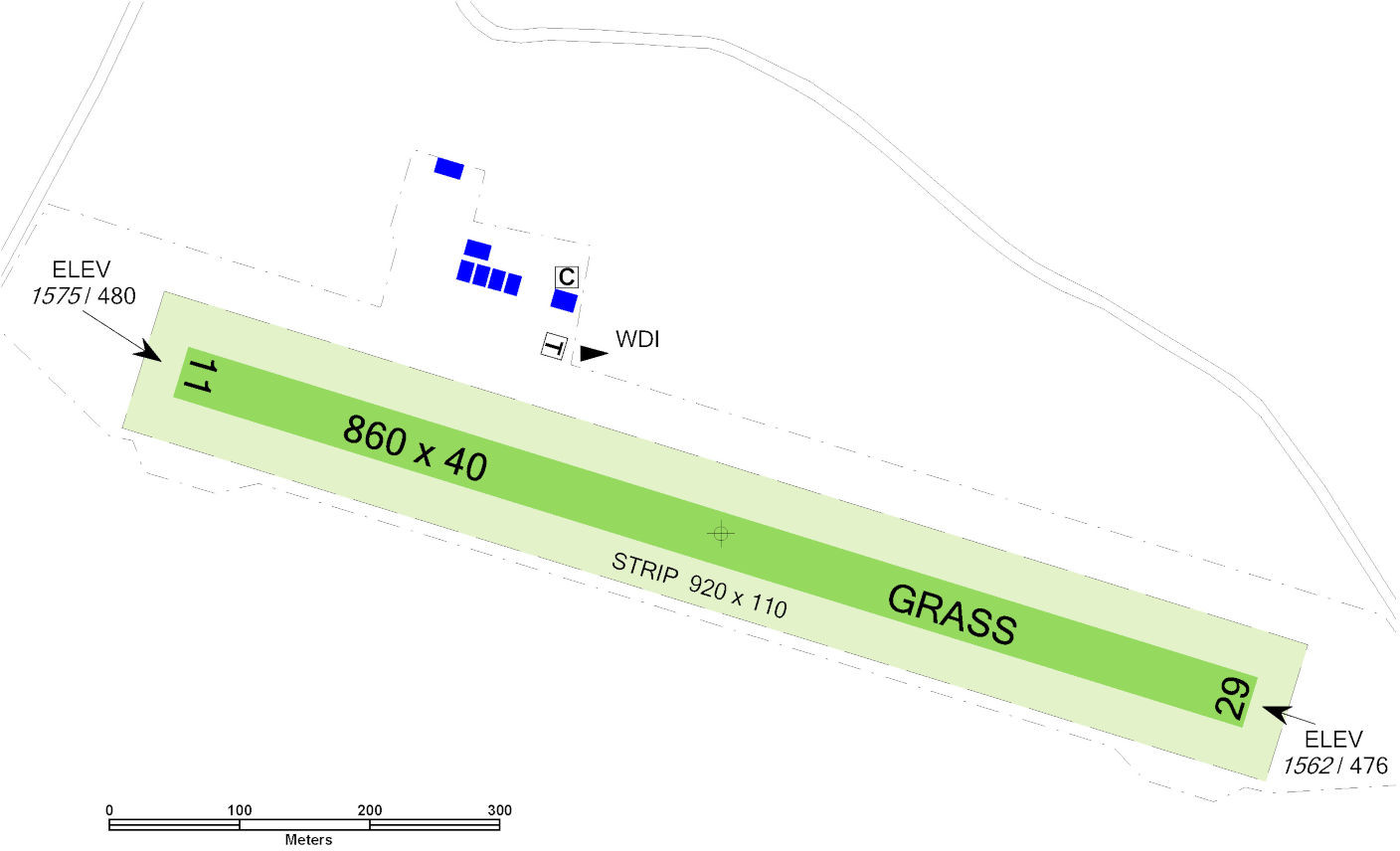 1Local traffic regulations and restrictions
1.1Snow clearance is not provided.
1.2Traffic circuits
RWY 11 right hand traffic circuits
RWY 29 left hand traffic circuits
The traffic circuit altitude is 2560 ft/780 m.
1.3VFR entry/exit significant points
Černošín 2560 ft/780 m AMSL
Líšťany 2560 ft/780 m AMSL
1.4Arrivals of aircraft without two-way radio communication are possible only by agreement with the officer of Providing information to known traffic.
1.5The road in the vicinity of THR RWY 11/29 shall be overflown during take-off and landing at least 15 m from the lowest part of the aircraft or towed object.
2Additional information
2.1Providing information to known traffic: SAT, SUN 0800 - 1600
2.2Providing information to known traffic in English and German language O/R in advance.
3Charges for aerodromes
3.1Landing charges
| | |
| --- | --- |
| Ultralight aircraft | 30,00 |
| Other aircraft (per tonne) | 50,00 |
3.2Parking charges
| | |
| --- | --- |
| Hangar (per tonne and 24 hours) | 100,00 |
3.3Charges for passenger service
NIL