LKZN - Znojmo
Private domestic aerodrome

VFR day
ARP: 48° 49' 04" N, 16° 03' 57" E
3,5 km S from the centre of Znojmo
ELEV: 827 ft / 252 m
Circuit: 1811 ft / 552 m

HO or O/R

NIL

NIL

by agreement

NIL

Hotel - distance 1 km
Restaurant - distance 1 km

bus stop of public transport - distance 1 km


Customs and immigration clearance: NIL
| RWY | Magnetic direction | RWY dimensions | Strength | TORA | TODA | ASDA | LDA |
| --- | --- | --- | --- | --- | --- | --- | --- |
| 08 | 080° | 860 x 18 | 5700 kg / 0.7 MPa | 860 | 890 | 860 | 860 |
| 26 | 260° | 860 x 18 | 5700 kg / 0.7 MPa | 860 | 890 | 860 | 860 |
Letiště Znojmo, spol. s r.o.
U Červeného Dvora 86, Suchohrdly,

+420 530 332 708,

+420 533 312 683
Tomáš Procházka -

+420 606 438 479
Miroslav Příhoda -

+420 603 730 963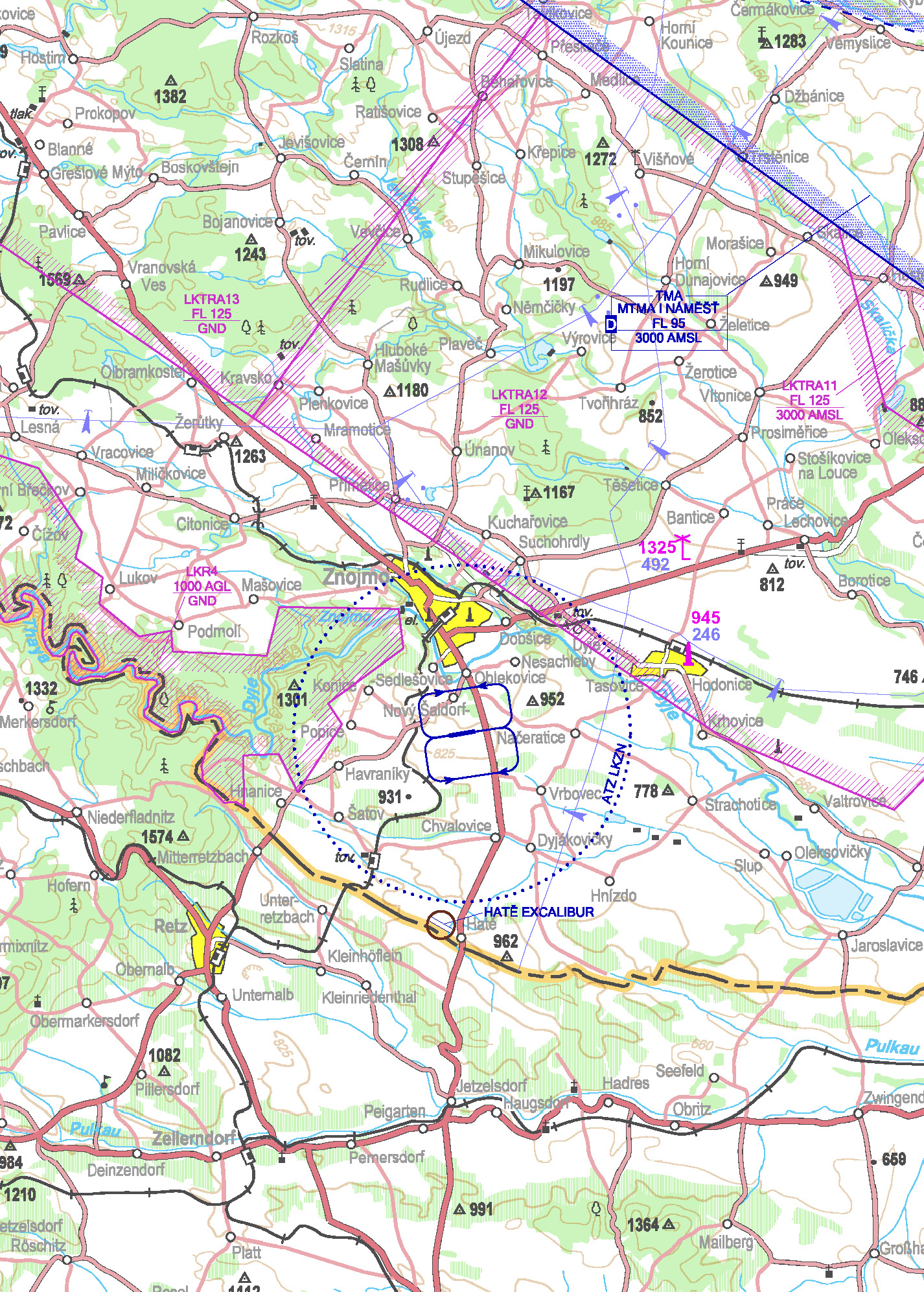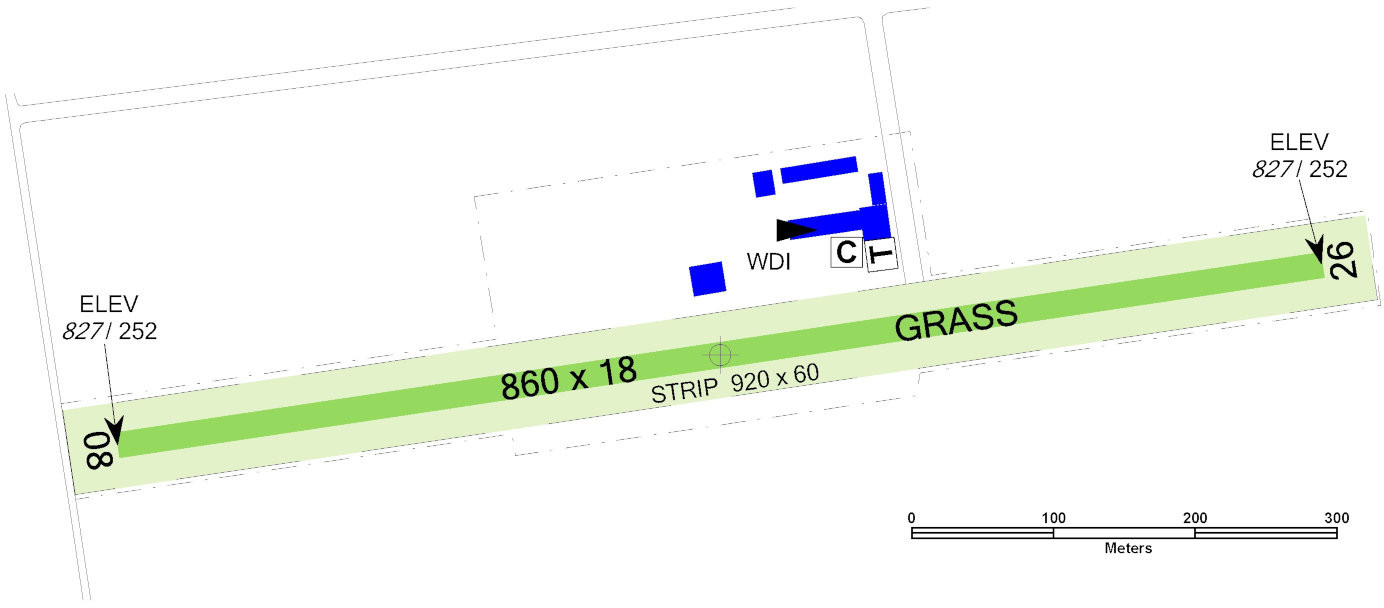 1Local traffic regulations and restrictions
1.1Snow clearance is not provided in the winter season.
1.2The traffic circuits - right hand and left hand.
1.3The traffic circuit altitude is 1811 ft /552 m.
1.4The road in the vicinity of THR RWY 08 shall be overflown during take-off and landing at a minimum height 15 m from the lowest part of the aircraft or towed object.
2Additional information
2.1Arrivals/departures of an aircraft with total length grater than or equal to 9 m or with maximum fuselage width greater than 2 m is permitted only by prior agreement with the aerodrome operator (to arrange rescue and firefighting services).
3Charges for aerodromes
3.1Landing charges
3.2Parking charges
| | |
| --- | --- |
| Per hour and tonne of MTOW | 5,00 |
3.3Charges for passenger service
NIL