LKSA - Staňkov
Public domestic aerodrome

VFR day, parachute jumping operation
ARP: 49° 34' 00" N, 13° 02' 55" E
2,5 km NW Staňkov
ELEV: 1404 ft / 428 m
Circuit: 2400 ft / 730 m AMSL

15 APR - 15 OCT
SAT, SUN, HOL 0700 - 1400
otherwise O/R

Natural 95

MS 20

limited, after previous settlement only

in limited scale

7 beds in aeroclub
limited

taxi, bus, train


Customs and immigration clearance: NIL
| RWY | Magnetic direction | RWY dimensions | Strength | TORA | TODA | ASDA | LDA |
| --- | --- | --- | --- | --- | --- | --- | --- |
| 07 | 071° | 660 x 40 | 5700 kg / 0.25 MPa | 660 | 690 | 660 | 660 |
| 25 | 251° | 660 x 40 | 5700 kg / 0.25 MPa | 660 | 690 | 660 | 660 |
Aeroklub Staňkov
letiště, 345 61 Staňkov,

+420 379 492 339, akstankov@seznam.cz
Dušan Špirk - head of air traffic -

+420 777 654 675
Lubomír Oulík (chairman of the aeroclub) -

+420 607 214 248
Providing information to known traffic -

+420 775 289 989
Martin Zahálka -

+420 776 172 879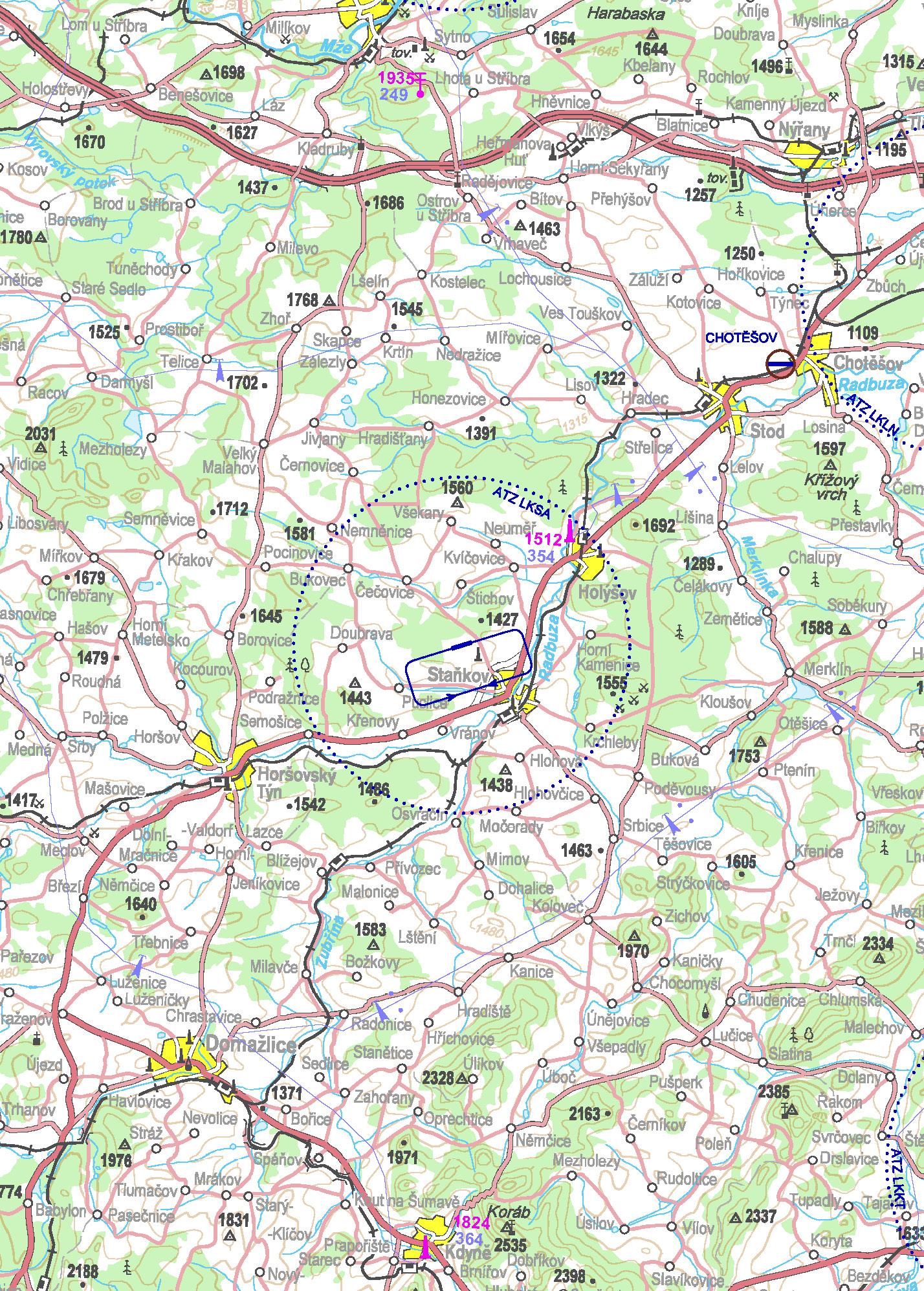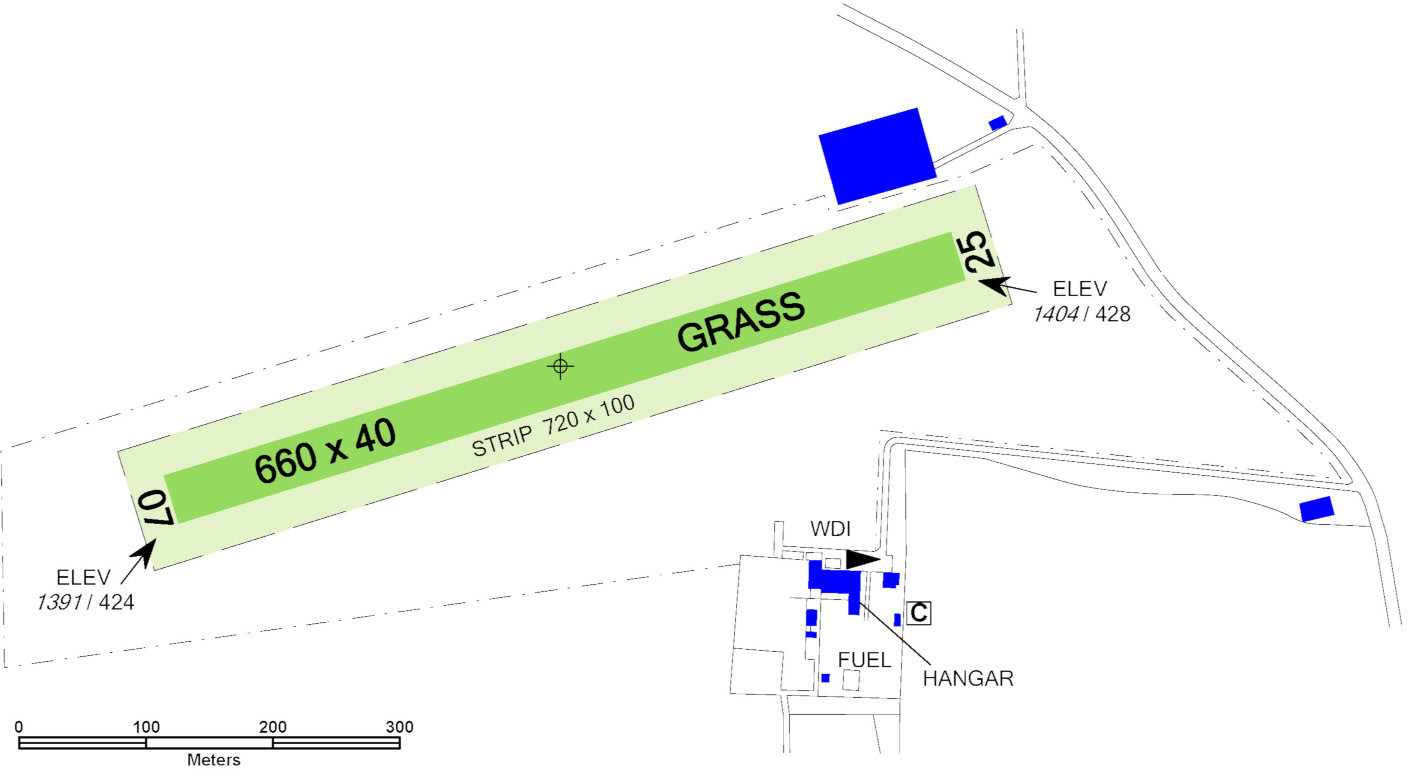 1Local traffic regulations and restrictions
1.1Snow clearance is not provided.
1.2The traffic circuits
RWY 25 left hand traffic circuits,
RWY 07 right hand traffic circuits.
The traffic circuit altitude is 2400 ft/730 m AMSL.
1.3The road near the RWY 25 THR shall be overflown during take-off and landing at minimum height 15 m from the lowest part of the aircraft or towed object.
1.4For landing on RWY 07, a touchdown point is marked by a direction indicator "T", which is shifted by 100 m to the east of THR RWY 07.
2Additional information
2.1Arrivals to AD LKSA outside operational hours are allowed after prior approval of AD operator only (check of movement area serviceability).
2.2Arrival/departure of an aircraft with total length greater than or equal to 9 m or with maximum fuselage width greater than 2 m is permitted only by prior agreement with the aerodrome operator (to arrange rescue and firefighting services).
3Charges for aerodromes
3.1Landing charges
3.2Parking charges
| | |
| --- | --- |
| Per hour and tonne of MTOW | 5,00 |
3.3Charges for passenger service
NIL